Press and News
---
A Holistic Approach to CBD:
The Potential Therapeutic Benefits of Cannabidiol Supplements with Susan Merenstein, RPh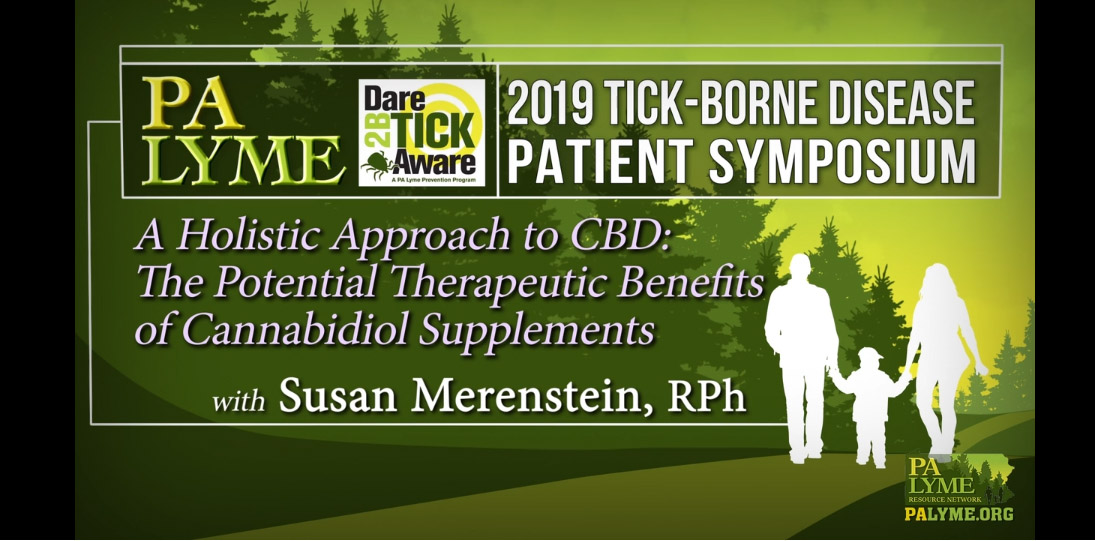 Click the image or link below to watch!
(password: PALyme)
https://vimeo.com/showcase/5988217/video/337308214
---
4/23/19
Catch Susan Merenstein's CBD Breakout Session at PA Lyme's 3rd Annual Patient Symposium: Lyme, PANS, and Associated Disorders Conference!
WHEN: Saturday, May 4, 2019, 3PM - 4PM
WHERE: Monroeville Convention Center, 209 Mall Plaza Blvd, Monroeville, PA 15146
Featured speaker: Susan Merenstein, RPh is a holistic clinical pharmacist with over 38 years of pharmacy experience. She has obtained more than 300 hours of continuing education in hormone balancing, compounding, and holistic approaches to individual patient problems with a focus on the biochemistry and interactions of thyroid, adrenals, and sex steroids. She has a passion for helping, educating and guiding people in their quest for health.
---
CBD and Holistic Healing
Click the image below to watch Susan's talk - "CBD and Holistic Healing"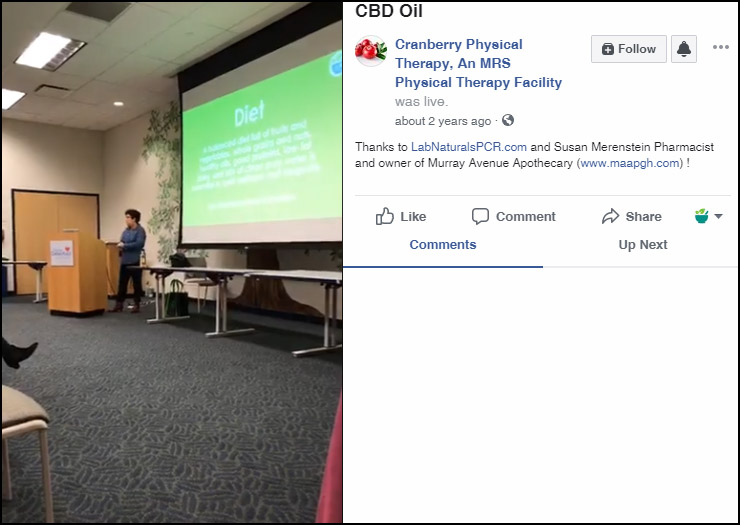 ---
CBD oil eases anxiety, pain in dogs and cats, owners say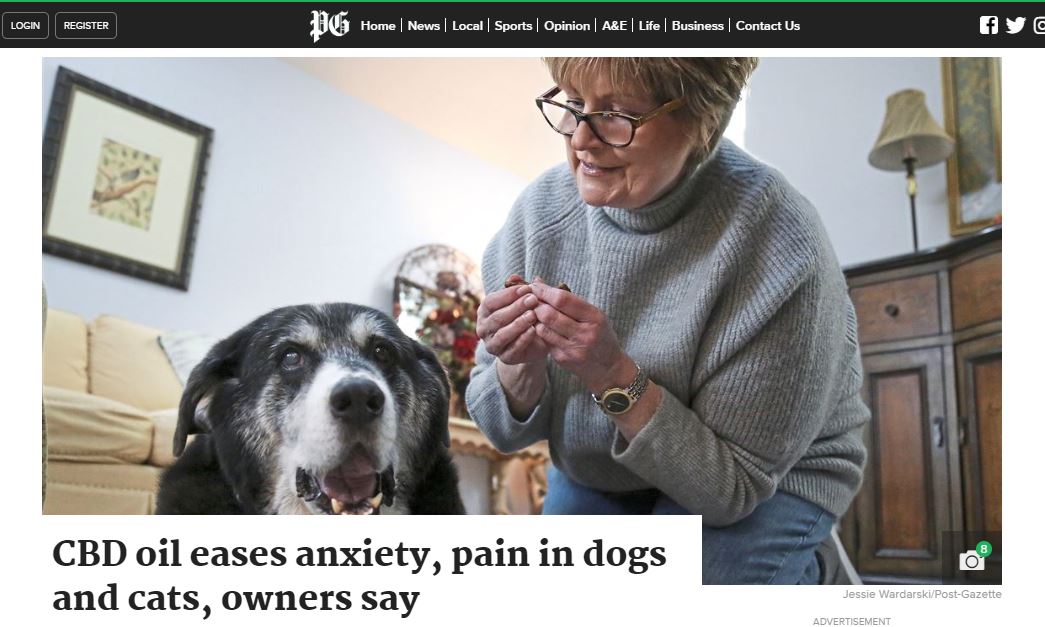 CBD oil eases anxiety, pain in dogs and cats, owners say
---
November 1st, 2018
Lab Naturals CBD: A possible solution to your anxiety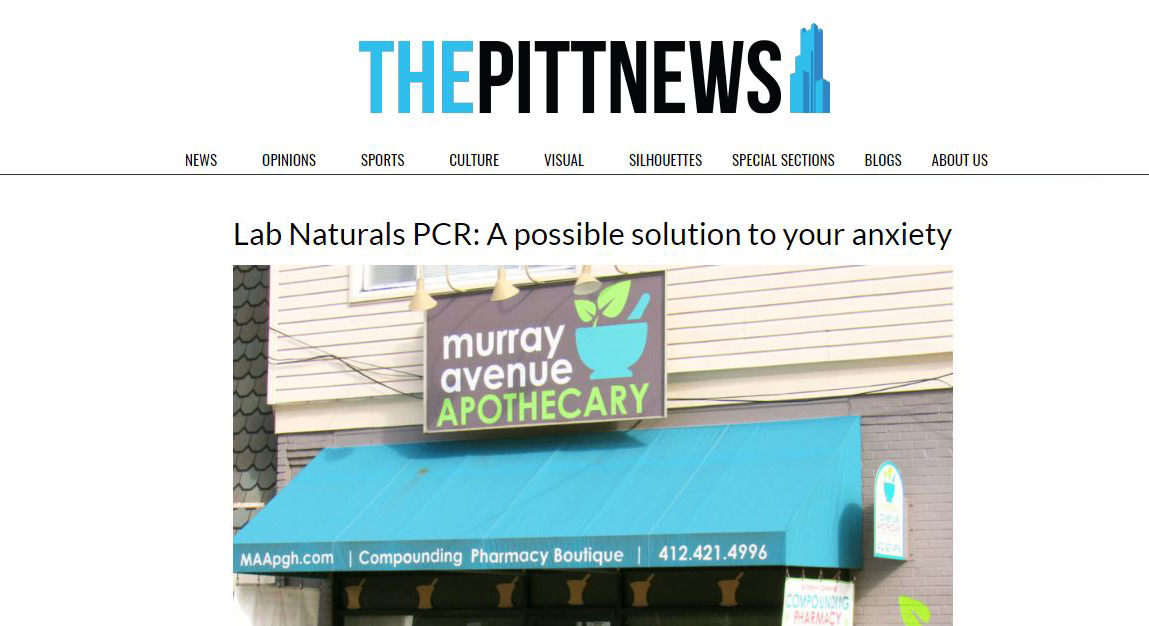 Lab Naturals CBD: A possible solution to your anxiety - Read More
---
May 24th, 2018
Susan Merenstein and LabNaturals CBD were featured on WPXI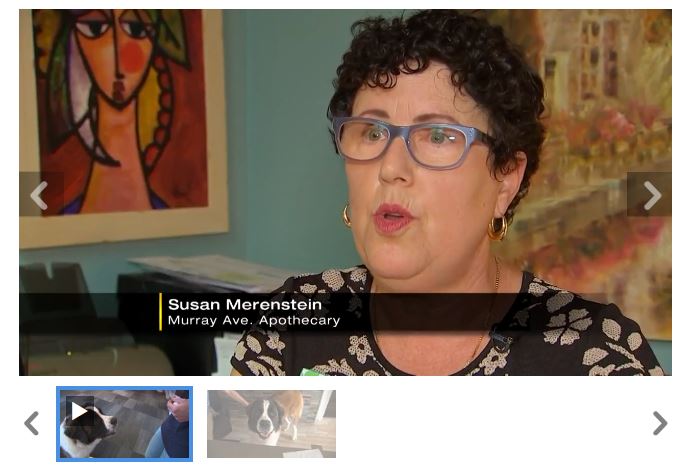 Breaking News: Here's the Video! Susan Merenstein RPh and Murray Avenue Apothecary were featured on WPXI last night! Our THC-Free LabNaturals CBD Plant Oil products are great for pets and people! Remember THC containing products are potentially harmful to animals. That's why we use only THC-Free CBD oil and repeatedly test our products to maintain potency, purity, and consistency!
---
January 18th, 2018
LabNaturalsCBD was featured WTAE-TV Local News...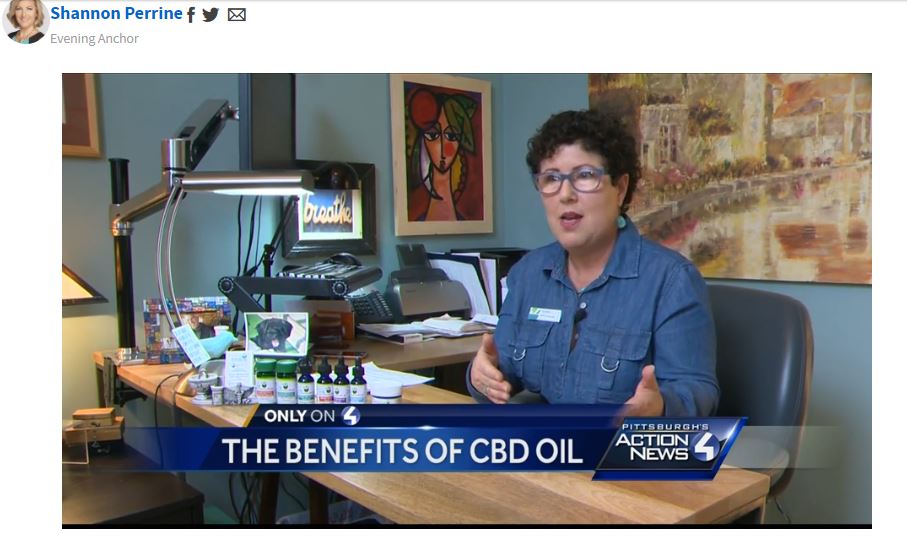 ---
January 17th, 2018
LabNaturalsCBD was featured in an article in the Pittsburgh City Paper...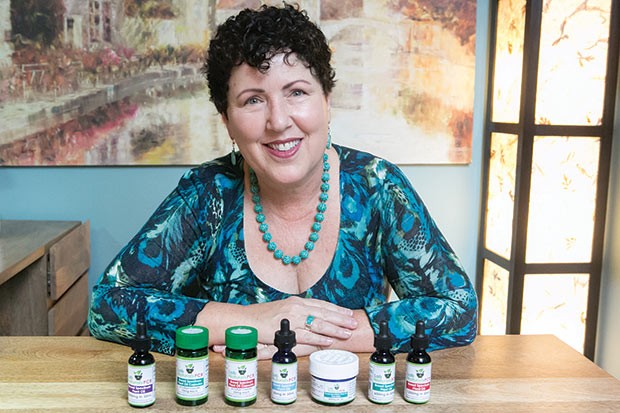 Click Here to Read the Full Article
---
November 6th 2017
Local Pharmacy Donates Over $3000 to Breast Cancer Charity
Pittsburgh PA – Murray Avenue Apothecary, a Compounding Pharmacy Boutique in Pittsburgh's Squirrel Hill neighborhood, raised over $3000 in the month of October for the Breast Cancer Research Foundation. Murray Avenue Apothecary donated 10% of its proceeds from CBD Hemp Oil sales in October. Giving back, paying it forward, and helping those who struggle with all diseases is an important part of this community pharmacy's philosophy.
Murray Avenue Apothecary is a Patient-Centered Practice founded in 2007 by Susan Merenstein RPh. Susan Merenstein is a holistic clinical pharmacist with over 36 years of pharmacy practice experience.
The mission at the Apothecary is to create a triad of holistic health between the Physician, Pharmacist, and Patient. From individualized compounded medication solutions to wellness services, they meet the specific needs of each patient. As Pittsburgh's only Green Pharmacy, they are proud to do their part to make our city and our planet a more sustainable place to live a healthy lifestyle. Their ongoing dedication to charitable works is exemplified in their recent donation.
Always on the cutting edge of pharmacy practice, the Apothecary has helped over 600 patients with Pharmaceutical Grade THC-Free CBD Hemp Oil products for conditions ranging from pain and opioid addiction to stress and anxiety.
The brightly colored walls welcome the health weary patient. An on-site state-of-the-art compounding lab, products hand-selected by a pharmacist with decades of experience, and a compassionate and knowledgeable staff provide a beacon of hope to those patients traveling though the darkness of disease.
You can find out more about Murray Avenue Apothecary at www.maapgh.com