LabNaturals CBD • Product Testimonials*
---
Testimony from a Veteran
★★★★★
"As a service connected disabled veteran I am a patron of Susan, who provides quality CBD products. Customer service is excellent and prices are fair. We veterans get a 10 per cent discount, just ask at the time of ordering.

Give Susan a try, she uses quality ingredients not imported from foreign suppliers. She also provides sound nutritional advice to keep us healthy."
- D. N.
★★★★★
Testimony from a Veteran
04/04/23
"Good morning!
I have been a long-time patron of Murray Avenue Apothecary and LabNaturals and am very pleased with the results.
I had trouble sleeping due to anxiety so I was advised by Susan Merenstein, the owner to try CBD.
I am now using the LabNaturals CBD Broad Spectrum Hemp Oil, 5 to 10 drops before retiring for the evening and have been pleased by the results.
I no longer toss and turn and my anxiety level has been reduced significantly,
I wake up rested and in a better frame of mind.
I suggest Murray Avenue Apothecary (www.MAApgh.com) and LabNaturals (www.LabNaturalsCBD.com) for anyone thinking about using natural formulas created by a local professional who uses quality ingredients.
Additionally the customer service is excellent. It is easy to order from the website or by simply calling into the store on Murray Ave. They even have a designated parking spot to make picking up product very easy.
I will continue my patronage and encourage anyone to consider this locally owned and operated resource."
- D. N.
★★★★★
04/15/23
"I'm thrilled to have MAA / LabNaturals in my world. Huge fan, loyal customer."
- S.L.
★★★★★
02/21/23
"Hello Lab naturals and Murray Avenue apothecary. My name is Larry I'm from the North Hills. I've had an on and off problem with bruxism, tooth grinding, at night on and off for years. The pain is worst in the morning. It's not a good way to start your day by taking Motrin or some other kind of painkiller. Reading some good reports about CBD from lab naturals I thought I'd give it a try. I included one 10 mg CBD tablet with my morning breakfast. During this period of time I've had no pain from bruxism and no need for other types of painkillers or anti-inflammatories. Thank you Lab naturals thank you CBD"
- L.
★★★★★
02/21/23
"We've been using Lab Naturals CBD Plant oil for several years with our Mastiff rescue, Hardy. We began using this CBD to treat his separation anxiety so we could engage in a training program, a very successful combination. We have continued to use it to treat his arthritis as he got older. The CBD addresses his stress and keeps him comfortable, but he is never over-sedated. We're so grateful to have a product that is safe, effective, and dispensed with compassionate expert customer service. Love you xoxo."
- F. C.
★★★★★
02/18/23
"25mg of LabNaturals CBD, before sleep and 10mg of their CBD upon awakening, I have COMPLETELY ELIMINATED THE PAIN of bruxism (painful results of grinding one's teeth while asleep).
While away for the weekend I forgot to bring my Lab Naturals CBD.
I found so-called "CBD capsules" at a local convenience store- but they did nothing, and the bruxism pain returned…returned home Sunday night where I took 25mg of LabNaturals CBD and I woke up PAIN FREE."
- D.G.
★★★★★
12/02/22
"Susan, I know you have a busy few days ahead with your sale and I hate to bother you, but I just have to share with you how thankful we are for the scripts we have from you for our 12-year old Cali girl. We are in Williamsburg VA this week. We just took her on a 3-mile walk and she's ready for more. She's so happy, and so are we.
I'm also happy with the Lab Naturals products I've ordered for myself!
Just reordered everything. Thank you for the friends and family sale. One of these days I'll get in there to see you and give you a hug.
Thanks again. Have a beautiful holiday season. God Bless!"

- L.
★★★★★
IMPORTANCE OF OBTAINING CBD FROM AN EXPERT
"The testimonials are simply amazing. We know that it is not just the product but the person behind them, [Susan Merenstein], that is helping your patients get healthier."
- Raj Gupta, Ph.D. Chief Scientific Officer at Folium Biosciences
••••••••••••••••
★★★★★
12/31/20
"I am a very satisfied patron of Murray Avenue Apothecary and LabNaturals for several years. I wanted a formula to help ease my anxiety as a veteran to help my PTSD. I did my research and found that Susan developed a CBD formula using the broad spectrum for a high quality, easy to take capsule.
I placed my trust in the hands of a skilled LOCAL pharmacist and was not disappointed. I am using the 10mg CBD capsules, 2 capsules about 4 times a day and have noticed that I am calmer and do not have the dark racing thoughts brought on by anxiety mostly attributed to the dreadful year we are having due to Covid.
The customer service is first class and I feel like a valued patron. I highly recommend using this local, educated professional and her caring staff who provide high quality products at fair prices.
I so appreciate the excellent service from Allison and I greatly appreciate this formula which has been a Godsend during these dreadful times. Again, I want to thank you for creating this formula - there is so much CBD advertising out there from who knows where - not all CBD is alike. I am thankful I have a professional like you in my backyard.
God bless you."
- D.N.
Barley's recovery story:
"Our precious dog Barley underwent surgery to repair a herniated disk caused by an acute injury and his long stature as a dachshund mix on June 28th, 2020. Luckily his grandmother is Susan Merenstein Pharmacist and Owner of Murray Avenue Apothecary and LabNaturals, Inc.
Immediately after surgery and thereafter we gave him LabNaturals CBD + Probiotic 30 BU everyday + Acetyl Glutathione (from GlutathionePharmacist.com) powder sprinkled on fresh food (Pawlicious) + physical therapy + TLC from his loving doggy parents!
He had a surgery wound from his neck to his tail which is hardly visible, his energy is great, and he is as loving as ever! Two months after surgery he is making progress every day to learn to walk again and his VET is thrilled with his progress!
Barley wouldn't be where he is without his Dog Grandma "SuSu" cocktail."
- H.M.
✸ Update! ✸

"Today is my grand-dog Barley's one-year adoption anniversary from The Foster Farm. We are so happy to have Barley in our family and his amazing recovery continues to amaze me!
After undergoing back surgery in June, Barley has shown remarkable progress with his recovery from a severe back injury.
He is walking normally and returning to his normal self again, thanks in big part to a healthy whole food diet from Pawlicious, LabNaturals CBD, LabNaturals Acetyl-Glutathione, and Probiotics from the awesome team at Murray Avenue Apothecary and LabNaturals.
Barley's Vet Dr. Winnie of the Greenfield Veterinary Hospital said he is SUPER IMPRESSED with Barley's neurological function and passed his exam with flying colors. He said his ears are much better and showing limited signs of allergies.
Dr. Winnie is amazed by his progress with walking!!!!!
Love you so much Barley-my adorable grand-dog!"
- S.M.
✸ 8/12/22 Update! ✸
"Sadly, climate change has led to more extreme thunderstorms. This can be very difficult for our pups. As pet lovers at MAA, we have created a specially compounded CBD, which allows our furry friends to relax comfortably, even during an intense period of rain, thunder, and lightning."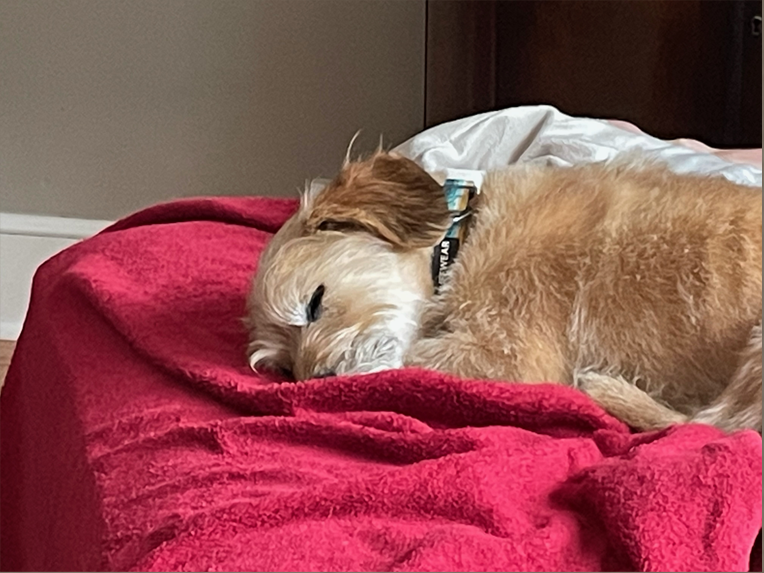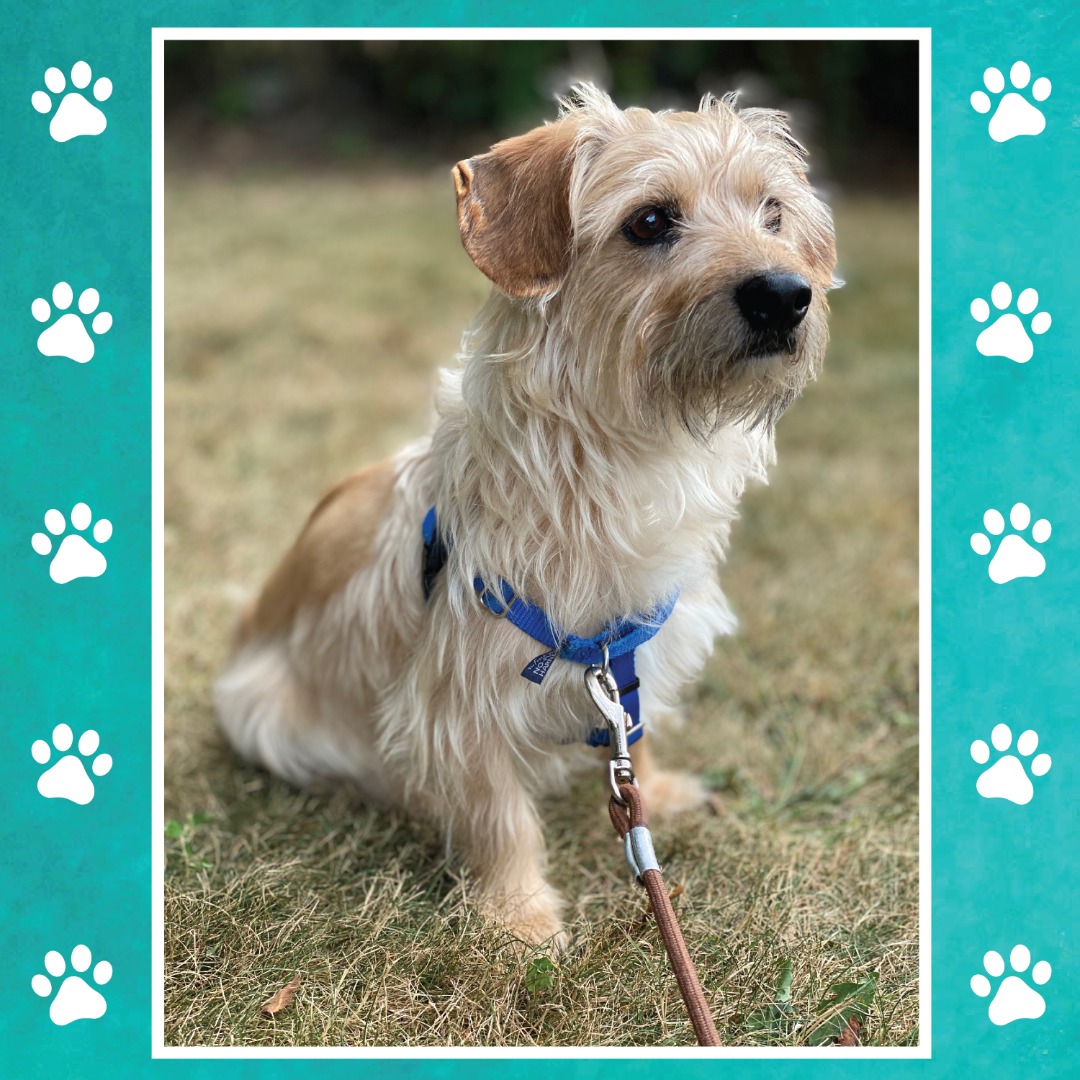 ••••••••••••••••
Our Best Guard Dog Mindy
"Dear Susan,
I wanted to write to let you know we had to put our wonderful boxer dog Mindy down June 15, 2020. Mindy was 12 years old and our longest living boxer dog which I've had out of eight boxer dogs since I was in grade school. Back in 2018, Mindy suffered a seizure while I was getting ready for work. I called the vets office and they instructed me to go to an off-hour emergency clinic. The emergency clinic wanted $5000.00 just for a neurological exam. I picked up the phone and called my brother's friend regarding CBD oil and he said to contact you. I am so happy I was able to spend a few more years with Mindy without another seizure. I just applied six drops of CBD Oil in her morning food and she was so spunky in the morning with her sister by her side.
Mindy's sister Belle was so depressed after Mindy left us. I moved forward and purchased another boxer puppy at nine weeks old named Mocha. She is a lot like Mindy in so many ways.
...I am a firm believer of your product that it works and I share my story with everyone.
Thank you for your services."
- M.M.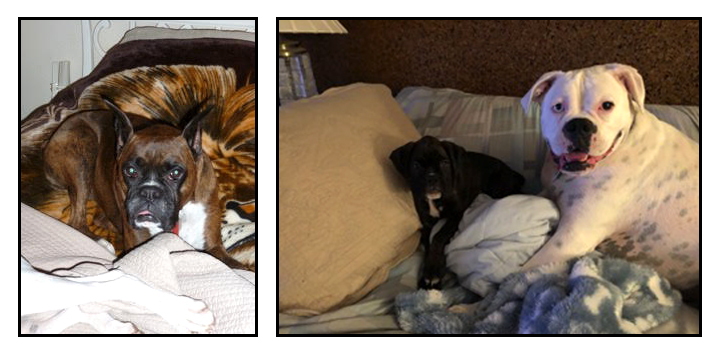 ---
PAIN
••••••••••••••••
5/27/22
"Hello,
I have used your services for my family and my pets, I truly believe that CBD oil helped my dog in so many ways.
He was 17 years old and passed this January, 2022 - but CBD helped him stay with us for much longer than expected.
Thank You"
- M.I. - Pittsburgh
••••••••••••••••
5/26/22
"Our poor, little old doggie, Roxy, has Lyme and hip dysplasia, among other ailments for an elderly pup. She is too old to treat the Lyme, so I came to Murray Ave Apothecary to try LabNaturals CBD. Within a few days, she seemed to respond really well, she wasn't stumbling as much and she has been more alert.
I think the CBD is helping a lot with her hip pain and her neurological issues with the Lyme disease. I highly recommend LabNaturals CBD from Murray Avenue Apothecary for your older pups. It's such a great alternative to Gabapentin that just drug our four-legged family members!!"
-K.B.
••••••••••••••••
5/23/22
"I've been taking your 10mg (LabNaturals CBD) gel capsule for 2 months. I really think it's helping my knee. Thank you so much."
- K.E.
••••••••••••••••
2/16/22
Hello LabNaturals!!
My name is Larry I'm from the North Hills. I've had an on and off problem with bruxism, tooth grinding, at night on and off for years. The pain is worst in the morning. It's not a good way to start your day by taking Motrin or some other kind of painkiller.
Reading some good reports about LabNaturals CBD I thought I'd give it a try. I included one 10mg water soluble CBD with my morning breakfast.
During this period of time I've had no pain from bruxism and no need for other types of painkillers or anti-inflammatories.
Thank you LabNaturalsCBD!!!!
Thank you LabNaturalsCBD!!!! PS Your prices are awesome and I love knowing that your products are third party tested.
– L.M.
••••••••••••••••
1/25/21
"I just wanted to drop you a note and let you know how your CBD helped my 10-year-old border collie Jasper. Jasper was diagnosed with Lyme disease about 5 years ago and he had done fairly well, until the last 1-2 years.
At the end of a mildly active day (hiking on an easy trail for an hour or two or chasing the frisbee), he started getting stiff joints, especially his hip joints, and would limp after lying down. It would be hard for him to get going and there were times that I saw him struggling to stand and would have to help him get up into a standing position so he could walk (limp) around to try to loosen up again.
Along with the stiff joints, he developed a fear of walking in our hardwood floors, which were not new. I think he must have slipped on them and then got it in his head that it was like walking on ice. We were
having a really hard time convincing him to come down the hall to go outside even to go to the bathroom. (He's about 55 pounds and carrying him was not an option). His favorite thing to do is go for a walk and we couldn't even lure him out with the promise of a walk. I wasn't sure what we were going to do.
Then I tried your CBD. I give him some to lick out of the palm of my hand every morning. His mobility has improved, he still gets a little "limpy" if he is too active through the day, but he recovers a lot easier. His fear of walking on the floors is almost gone. He is still a little cautious but he will come right down the hall with little or no hesitation (he just slows down when he turns a quick corner).
He has gained some weight and he actually looks younger. His coat is shiny and full. He plays with our Jack Russell who is 5 years younger than him.
Anyway, I just wanted to say thank you! We got our happy Jasper back. I'm going to keep the CBD going because that is the only thing I can say that has helped him and got him through this.
Thanks for all you do!"

- K.P.
••••••••••••••••
1/19/21
"I have been suffering from horrible lower back pain for years. I even tried going to a pain clinic to fix the issue. Doctor after doctor, no one could make my pain go away. Then Susan Merenstein, the pharmacist and owner of Murray Avenue Apothecary, walked into my life. She told me to try their LabNaturalsCBD pain balm. After just one use, it was a miracle. The pain in my back was gone! I wish so much I had met Susan years ago. The CBD pain balm is a complete game changer. I am sold!! She now has a customer for life!!"
- J.W.
••••••••••••••••
"I'm a registered nurse for many years and I have some back issues, prior back and neck surgery, and have had PTSD issues as well. I use CBD oil (drops) daily and my overall conditions improved. My sleep went from 2 hours per night to 6-8 hours. I started using pain balm for targeted areas and it has been very effective. Important to me is I can trust the CBD I get at Murray Avenue Apothecary and...as a travel nurse, (I) passed all drug screens. The staff is wonderful, as is the owner, Susan."
- A.J.
••••••••••••••••
"I got my cream Friday afternoon. Put cream on Saturday and Sunday morning and before bed. Woke up Monday morning, no pain whatsoever. Would recommend to anyone with pain. Happy customer.
- M.S.
••••••••••••••••
"I suffer terribly from sciatic nerve pain. Difficult to walk, sit, or stand. I applied the CBD Double Strength Pain Balm and within 5 minutes, I started feeling better. Applied it 8 hours later and slept through the night. Fabulous product!"
- C.B.
••••••••••••••••
"I was skeptical, but found that the (CBD) oil reduced pain and inflammation and had no side effects. It has allowed me to increase my activity level which eases my pain!"
- T.P.
••••••••••••••••
"The oil has helped reduce the pain in my knees. Relief was immediate! I've been able to put off replacement surgery. I'm a believer."
- M.C.
••••••••••••••••
"To be perfectly honest I was skeptical. Having enjoyed marijuana recreationally since my teens and recognized the unparalleled therapeutic pain relief it provides for the three decades since debilitating car wreck left me with five pinched nerves in my spine and a nephropathy expected to require amputation of my leg by the age of fifty (I am 53), I was skeptical that CBD would provide effective pain relief. Despite witnessing how much CBD eased her pain for the final months, days and hours of the beautiful elk-hound who had graced my life for fifteen years, I was skeptical. Though Francesca had never resisted other pills from the veterinarian, she valiantly refused opiates prescribed to treat the pain of her failing hips while eagerly lapping CBD from a dropper or drizzled in her food and it unquestionably improved her mood and mobility. Even after experiencing and being very impressed by the pain relief of high CBD strains of recently legalized medical marijuana, I was skeptical. Such is my nature. I thought high CBD strains of medical marijuana worked so well because they are combined with THC.
Then a friend gave me a pure CBD pen from Murray Avenue Apothecary. I was skeptical but still curious. There was probably about 1/4 to 1/3 of the pen left. Didn't know how long that much would last but knew I couldn't get to the dispensary until the day after next so hoped it would help my supply of medical marijuana lasts a bit longer.
With first hit/dose I was surprised and impressed at the almost immediate response. By time of exhale, the chronically clenched muscles in my shoulder and neck that cause headaches I compare to an ice pick being plunged into my skull began to relax and unwind.
Wow! This was going to make tomorrow a whole lot easier. Recognizing my dwindling supply of marijuana buds, resin and oils, the next morning's coffee was accompanied by a dose of CBD instead of the usual sativa eye opener. I wasn't going to be at the dispensary until the next day.
Again, almost astonished by the immediate relief reminiscent of certain strains of marijuana, outlook for the day brightened noticeably.
By 1 o'clock that afternoon I had switched back to my dwindling supply of legally purchased medical marijuana. I wasn't sure how much was left in that pen or how long it would last. I knew I was going to the dispensary tomorrow. Didn't know when I could get another one of these pure CBD pens. I am skeptical no more.
At my dispensary the next day a man in front of me asked a bud tender if any pure CBD were available. He was informed that all high CBD strains there will also have THC. Apparently, it is required by medical marijuana law. I told him about my pen from the Apothecary. As I was waiting for my order to be filled, a woman approached me to thank me for recommending to her weeks earlier that she try a high CBD strain. She was back to buy two more. I showed her my CBD pen from the apothecary -because it is legal for me to use and carry outside of my home- and she eagerly wrote down their name and location.
Also recommended one to a friend who is not a medical marijuana patient. She is very happy with the purchase. Thankfully you don't need a medical marijuana card to get one. You just need to go to the Murray Avenue Apothecary for real, quality, effective CBD.
Be skeptical of something else."
- K.
••••••••••••••••
"The product is working very well. It's like a miracle. The back pain has subsided. I'm very happy."
- D.M.
••••••••••••••••
"I suffered from lack of mobility and pain in my shoulders for years due to injuries sustained playing sports in my youth. I could no longer lift my arms and I refused to have surgery as I could not take the time away from my business. I tried many other alternatives, including acupuncture with minimal results. My wife suggested I try CBD oil from Murray Avenue Apothecary. I was reluctant but my wife insisted. After 2 weeks of using the CBD oil, I noticed a reduction in pain. After 6 months of use, I have the ability to raise my arms without experiencing the devastating pain, and I enjoy a great range of motion. CBD Oil really works!"
- D.G.B.
••••••••••••••••
"I had back surgery in 2/18 and still have leg discomfort and low back [pain]. I was taking pain pills daily which I didn't want to do. Since I've been using the pain balm daily, I can move and function without the pain and discomfort. It's hard to believe, but it really works. You only need a little and it goes a long way.
- A.
••••••••••••••••
"I am going thru chemo right now and get nephropathy in my fingertips. I also heat with wood and have dry hands. My fingers have been cracking a lot and I started using CBD Pain Balm. Not only did it heal the cracks, but I also don't get the nephropathy any more. We also use the oil for our dog. She is 14+ years old and has trouble walking and anxious. It has helped her."
"Your CBD Oil has helped tremendously! I use it at bedtime and the next day I can walk for the first time in years. Without it I am back in severe pain."
- E.P.
••••••••••••••••
"For 25 years I've taken gabapentin for headaches related to brain surgery and then additionally for shingles related pain since 2007. I immediately stopped gabapentin once I started LabNaturals CBD oil and I haven't gone back. Also, gabapentin only dulled postherpetic neuralgia pain. LabNaturals CBD oil has practically eliminated it."
"Within 24 hours I received complete relief from shingles related pHN (postherpetic neuralgia) and I have been mostly pain-free since June 2017. An added benefit is that I also get amazing sleep now.
"Our mother, 86-year-old spinal stenosis sufferer for over 25 years has experienced significant pain relief from LabNaturals CBD Oil. Her outlook on life is encouraging and her family involvement has never been better."
- R.P.
••••••••••••••••
"I regret that I let her run out of the oil. I can see the difference in her when she is not taking it. She has a hard time getting up and laying down."
- J.C.
••••••••••••••••
"...Just a quick note to let you know how much I appreciate your help and Susan's commitment to offering healthy solutions to "man and beast." I have noticed a positive difference in mood, sleep. and pain. As you predicted, the benefits increase over time. Thank you, and I look forward to consulting with MAA again!"
- M.
••••••••••••••••
"Not really sure where I would be in my recovery without CBD oil. I've known for a while the amazing benefits of CBD but now post-surgery, I am feeling the full benefits of these oils, creams, and capsules. I bit my tongue during or after the surgery while under the anesthesia. This has been very painful getting my tongue to heal so I can enjoy eating without the tongue pain. I've been placing the oil directly on my tongue and it's been taking the tongue pain away. Also, during the surgery, you get positioned in awkward ways. I woke up with a painful hip and neck. I now rub CBD oil on these areas as needed and the pain vanishes.
I'm happy to say more importantly, that I am off the doctor prescribed pain medication and only on Tylenol and CBD to completely heal me up. I also learned that this pharmacy is offering Veterans in-store discounts with VA or military ID, 15%!!!"
update:
"...As far as my pain, as the steroid winds down to its final few days I'm feeling more pain, however I do believe the CBD capsules (25mg), are keeping me from experiencing much more pain , one other thing that's really helping me is CBD cream that I'm applying in many areas!!!
- N.F.
••••••••••••••••
"I had back surgery in 2/18 and still have leg discomfort and lower back...I was taking pain pills daily which I didn't want to do. Since I've been using the pain balm daily, I can move and function without the pain and discomfort. It's hard to believe but it really works! You only need a little and it goes a long way."
- A.N.
••••••••••••••••
"I have been using the CBD balm for almost 1 year - it works great! I prefer to use this over any pills, RX Celebrex, or Aleve. Would strongly recommend!"
- C.P.
••••••••••••••••
"I was very excited to learn about your practice from a mutual patient. Her son has autism and she's tried so many prescriptions but CBD was the first thing to show promise. She was blown away by the education and assistance from your staff and had hope again. Thank you for providing such great service!"
- L.V. Pharm D. Director of Patient Care Cresco Yeltrah
••••••••••••••••
"I am a 72-year-old retired pharmaceutical sales representative with forty plus years association with moderate to severe pain as a result of twenty-three orthopedic surgeries. I have been prescribed in that time pain medication ranging from aspirin to opioids with at best moderate relief. On the urging of some friends and family I reluctantly tired your CBD oil and topical cream. Within twenty-four hours I started to see a substantial reduction in pain and a significant increase in range of motion. It is two weeks into my treatment and the results are getting better and better. I am working with both the cream and oil to determine the optimal formula for me. I fully expected the old adage "if it seems to be too good to be true it probably is." Imagine my pleasant surprise. I am now an evangelist in singing the praises of CBD."
- J.T.
••••••••••••••••
"The daily use of CBD creme [CBD Pain Balm] has made a world of difference in my pain management. I will continue using CBD products and will look to Murray Avenue Apothecary for my purchases. Customer service is excellent and their products are of very good quality."
- D.N.
••••••••••••••••
"Christmas Eve of 2017 I was diagnosed with the flu; in addition, my office building had a mold problem from a flood earlier in the year. I have asthma and allergies (took Singulair and Allegra daily), so I ended up having a lot of respiratory issues. My doctor prescribed Tamiflu and steroids. As if the flu wasn't bad enough, the Tamiflu and steroids made me feel even worse, almost crazy!... It was the mold in the building that was making me sick, and my immune system was so weak from having recently recovered from the flu, I just kept getting weaker and feeling worse as time went on. I was placed on a second round of steroids… Then I started to feel like I was losing my mind. I couldn't stop crying and panic set in. In February I went to see my PCP again and she decided it was time for me to start an anti-depressant (Paxil). I hoped the Paxil would help; it didn't. It only made me worse. Anger, fear, insomnia and agoraphobia set in. I didn't want to leave my house and I couldn't stand to be alone… After 4 weeks I couldn't take it any longer and asked for help getting off. My PCP wanted me to see a psychiatrist who could better assist me with medications (I had never seen a Psychiatrist) …I felt like I was beginning to relive my nightmare. I made another appointment with my doctor who recommended I speak with Susan Merenstein at Murray Avenue Apothecary to discuss CBD oil. At this point, I felt like the CBD oil was my last hope. The day I drove in to see Susan I could barely grasp the steering wheel and I was crying uncontrollably. Susan explained what CBD oil was and how it could help me. She saw the pain and fear in my eyes. I remember her telling me she was going to be able to help me. She gave me a huge hug, I barely had the strength to hug her back, but I bought the CBD oil and started taking it two days later. The first day I took it I felt a difference within 20 minutes. I've been taking CBD oil every single day for nearly 5 weeks now. I feel like I got my life back! I wish I would've known CBD oil was an option for me prior to having been placed on multiple medications that never helped me, but literally made my condition worse… Susan can and will help you. Friends have seen the difference CBD oil has made in my life and have purchased their own CBD oil from Susan. They too have said it's been life changing.
Thank you to Susan, Karen, Trish and the entire Murray Avenue Apothecary staff for all of your education, help and words of positivity and encouragement!!"
- E.R.
••••••••••••••••
"I sometimes have to hobble downstairs in the morning, using my railings on both sides for support. I put my CBD under my tongue and within minutes the pain is gone and I'm up and running for the day. Highly recommended!!"
- J.
••••••••••••••••
"After my husband had a week or so of severe symptoms of panic/anxiety and was considering going back to frequent Xanax and a daily dose of Celexa I discovered CBD through online research trying to help. We stopped in with a lot of questions about CBD and the pharmacist at MAA was tremendously helpful and spent time assessing his needs and later my own. She recommended a 600mg, 0.5 ml dose daily and the gum for break through symptoms (when they occurred at work). The change has been dramatic- he's sleeping better, he's been noticeably less anxious and more like himself before the anxiety symptoms started. This product has helped him so much and I'm thankful for his much better days!
I also started the same dose with a sample pain balm and a 600mg tincture for my psoriatic arthritis and psoriasis. I've been suffering with psoriasis my whole life so my expectations were low that this product would do much for my skin and I was right- no miracle cure, but what did happen when is started is that I realized how much I scratched my skin- a nervous twitch or my own anxiety I suppose, and THAT has subsided and in that way my skin is getting better.
I have been struggling through psoriatic arthritis for the last 15 years and I wish I could have found CBD sooner. I've been through all of the oral medicines in the treatment provisions for PA (the injectable medications scare me so I've refused them) with little luck. I came to the pharmacy with a regular daily pain level in the range of 5-8/10 daily (hurt to open a door, drive my car, brush my teeth, dressing, etc) and after a few short weeks of treatment I have pain at levels of 0-1/10. I cannot recommend CBD enough it had truly been a miracle for me and my joints!"
- M.B.
••••••••••••••••
"You have to be careful when buying these oils because you don't know for sure what you're getting. So, I buy mine from a reputable pharmacist in Pittsburgh. I'm taking 500mg 2ml a day. Just increased by 0.5 ml. I think I paid $80.00 for this bottle. Now Susan Merenstein has higher milligrams which of course cost more! She will even ship to your home! I get my compounded thyroid and hydrocortisone from her. They are wonderful there!!!"
- J.J.
••••••••••••••••
"Really, really helped! Excellent! Immediate relief from joint and muscle pain."
- R.A.
••••••••••••••••
"I use the balm. It got rid of my nephropathy. I was able to get off of the oxycodone, Neurontin, and other pain relievers. A little dab goes a looong way. My oncologist recommends it to his patients now because of my success with it."
- N.K.
••••••••••••••••
Autism Spectrum Disorder - "[His] intro to CBD oil was gradual; 10mg a day, now 50mg a day. It has benefited him, being more cognitive, slightly more expressive – language and personality. Definitely better rest at night. We plan to continue giving him CBD Oil."
- R.W.
••••••••••••••••
"I spoke to a pharmacist who advised me on the strength and appropriate dose. I felt I was properly evaluated for treatment before I purchased the LabNaturals CBD."
••••••••••••••••
"First tried CBD oil (25mg) last fall for pain and inflammation in the muscles of my back. After taking for several weeks, the pain lessened tremendously. After several months on the CBD oil, I wondered if it was responsible for the lessening of pain. I weaned myself off, or tried to and immediately realized how much it had been helping me. I will continue taking faithfully because it's helping so much. Thankful it is available."
- A.
••••••••••••••••
"My husband being a truck driver, has lower back pains and I'm always on my feet. This balm works FANTASTIC!! We definitely cannot complain. Love this stuff."
- B.A.
••••••••••••••••
"It has helped a lot for joint paint in knees and also hands.
- J.J.
••••••••••••••••
"Since taking CBD oil, I've been able to cut my nephropathy meds in half! I ran out of the oil 4 days ago and couldn't get here fast enough! I put pain balm on my feet each night and got immediate relief from the pan of nephropathy. Thank you!"
- S.Y.
••••••••••••••••
"Instant relief from arthritic pain - hand and elbow"
- R.G.
••••••••••••••••
"I use the CBD pain balm. It's wonderful for arthritis. I use it on my knees and hands 2x daily. I actually turned my hubby on to this, nothing was helping his knees, not even pain meds, CBD cream relieved his pain also."
- J.P.
••••••••••••••••
"I've waited until today to post. I've been taking 1/2 of the recommended dosage for my arthritis and severe knee pain (I need 2 knee replacements) since Tuesday. I took 1/2 the recommended dose this AM and will take the other half tonight. I've been feeling positive results from day 1, but today was the best. I have no sharp knee pains but do feel the pressure of bone on bone in my knees when I walk. I could cry!! What a relief!! A side effect is that I feel calmer and less anxious!! Thank you, Susan, for providing this to the people of Pittsburgh!!"
– A.G.
••••••••••••••••
"Helped with over all RA pain. Better attitude and brighter."
– J.S.
••••••••••••••••
"Taking (LabNaturals) CBD for 10 days and pain has subsided considerably! Pain Balm is fantastic!"
– S.Y.
••••••••••••••••
"Just wanted to touch base and say I LOVE the CBD cream. It works wonders for the arthritis I have in my hands, especially around my knuckles and elbows. It works also for any minor sinus headaches I may experience. Just a dab does the job."
- J.P.
••••••••••••••••
"Doctors have done steroid injections, brace support for years in left ankle – high fibula fractured 30 years. MD's recommend ankle replacement but with the (LabNaturals CBD 1000mg) ointment, within 10-minute application twice a day - pain goes from 10-3 and I can walk with my wife, enjoy kids and grandkids, and avoid surgery for now. Thank you.
- G.B.
••••••••••••••••
"Somehow, I injured the instep of my right foot. I was walking with a limp and the pain was pretty bad. My wife suggested I try a dose of LabNaturals topical CBD pain balm.
Here are the shocking results: One dose about the size of a quarter, applied on the top of the foot before bed. I woke up the next morning, no pain, no swelling, and I was able to resume my workouts. I've continued to apply a dose or two each day as a preventative with successful results."
- A.R.
••••••••••••••••

"I took a pretty nasty tumble down some stairs and broke my pinky toe. Seeing as there isn't much that can really be done during the healing process for such a small break, I was ready to just suffer through letting it mend. I was given a sample of the LabNaturals CBD pain balm to alleviate my discomfort, and I was amazed that it made the area entirely numb! Instead of limping around in pain, I was able to go about my day with little to no discomfort at all, and all thanks to this balm! I am also a huge fan of the cool minty scent that the pain balm comes in. Definitely recommend this product for any aches and pains you may have! It's a great natural way to alleviate pain!"
- J.S.
••••••••••••••••
"I suffered this past summer from a lower back injury on a boat – long story – I could barely move, nothing broken, just bruised. I started using (LabNaturals) CBD oil on day 4, using a couple of times a day. By day 6, I could walk around the block and continue to use on aches here and there."
- L.M.
---
CBD Gummies

08/23/22
"I like the CBD gummies!!!

They are great…love the flavor!

Great mix with Ashwaganda for me!"
- A.
---
LabNaturals CBD FOR TREMORS
"When I was home, I was able to convince mum to try a regimen of LabNaturals CBD caps for her tremors. Shout out to Susan at Murray Avenue Apothecary for the great advice and care. Above and beyond. After moving up to 30 mg a day her hands are calm. Unbelievable. Couldn't recommend LabNaturals CBD enough..."
- E.T.
---
PARKINSON'S DISEASE
"I just started using the LabNaturals CBD Oil per Susan's recommendation for my Parkinson's. I have already experienced a reduction in my rigidity, tremors, and pain and I am feeling better overall. I am truly hopeful that I will continue to improve.
In addition, I believe the Magnesium oil is also helping to relieve my aches and pains."
- D.D.
••••••••••••••••
"My husband has Parkinson's and the oil does make a difference in his anxiety level and sense of well-being."
– J.P.
---
CBD FACE MASK
"I left it on for about an hour and it felt great! Very cooling on my skin and it felt very soft after."
- Susan Merenstein, RPh/Owner
••••••••••••••••
"Initially after first applying the mask - it felt a little cold and almost jelly like on my skin, which was a unique sensation. After about 10 minutes of wearing, my skin felt cool and relaxed. I started to feel a lighter feeling in my chest and I felt very calm. I found the duration of wearing the mask to be very pleasant. After removing, I took a shower. After which I chose to put rosehip oil on my face, as I do every night, instead of the remaining lotion in the packet as the package recommends to do. Afterwards, my skin was noticeably even softer and smoother than usual after applying oil. The treatment left me feeling very relaxed all evening. It was a very nice self-care treat which I appreciated very much and would certainly enjoy using again."
- M.
••••••••••••••••
"We tried the CBD face mask over the weekend. It was an amazing experience. Refreshing, relaxing and rejuvenating. We were surprised by the effectiveness of the CBD - it was very calming. It made our skin feel fantastic. I noticed my skin was much clearer and felt much smoother. We will definitely be purchasing the mask on a regular basis."
- A. & T.
---
LabNaturals CBD FOR SURGERY
"A client who us using LabNaturals CBD Oil in place of opioids (he is an ex-addict) for knee surgery. His girlfriend stopped in to buy another bottle and said he is doing great! He is a couple days post-surgery and the LabNaturals CBD is taking care of his pain excellently! We had him taper up to 100mg per day in the week prior to surgery and having him continue at 100mg per day for a few days then taper slowly back down."
- Pharm D Clinical Observation
---
ANXIETY AND DEPRESSION
"The medication (CBD 1000mg), being used as a supplement to the marijuana has been effective by adding relief to the anxiety and pain. More relaxed and mood swings decrease due to previous pain. Will continue with medication.
- J.G.
••••••••••••••••
"I have been using CBD oil for about a year now. I have been dealing with anxiety all my life but now I can say it has been cured. I am thankful every day I tried this. I only take it once or twice a week now. I have not felt anxious for months. Thank you!"
- M.T.
••••••••••••••••
"I have really noticed a change in my level of anxiety of the past month. My co-workers have definitely noticed a difference too! I love that the product does not make me sleepy – it is extremely functional. I have definitely noticed a difference with taking .75mL of this higher-strength 12000mg CBD right before I start my shift in the morning. I am more confused, productive, and cheery throughout the day. If I still feel off-balance or have a difficult night, I will take 0.5ML before bed or after I get home.
Thanks to Trish and the team for being so welcoming and approachable. I felt educated about the products available for purchase and comfortable asking any questions I had.
Tell your friends, tell your co-workers…THIS STUFF WORKS! 100% THC-Free."
- R.S.
••••••••••••••••
"After starting these CBD pills (10mg) for the 1st time, my mom says she's finally sleeping through the night and her daytime anxiety has lessened. The most remarkable thing is that after having severely swollen ankles for at least a decade, her ankles are now completely normal – no swelling. Wow! She did nothing different except take the CBD pills. PS – My mom is age 92. She also says her skin and coloring is better and her hairdresser says her hair is healthier."
- C.G.
••••••••••••••••
"The CBD products sold at MAA calms me down before stressful days at work and other anxious moments. It helps me take a step back and breathe. Thank you to Susan and the wonderful staff at MAA for your compassion and expertise! I highly recommend this and other products from MAA for a better and healthier future."
- H.M.
••••••••••••••••
"I started CBD therapy about 4 months ago and was surprised by how much it has helped. I use it to sleep and also when I'm having anxiety/stomach problems."
- L.A.
••••••••••••••••
"The medication (CBD 100mg), being used as a supplement to the marijuana has been effective by adding relief to the anxiety and pain. More relaxed and mood swings decrease due to previous pain. Will continue with medication."
J.G.
••••••••••••••••
"The CBD oil allows me to calm my mind and turn off runaway thoughts. Before I used the oil, I couldn't turn off my thoughts to go to sleep. Now I can relax into sleep without feeling groggy. It works perfectly!"
- C.J.
••••••••••••••••
"I've been weaning off an antidepressant slowly, with the help of CBD oil. I have been on antidepressants for 15 years and finally decided to get off them. I hated the side effects. The CBD oil has no side effects and helps me considerably. I use the gum when I'm at work and dealing with a stressful situation. It works, calms me and helps me focus.
- L.C.
••••••••••••••••
"I started taking CBD roughly 2 months ago, and previously I was on citalopram. I've noticed no side effects, my daily nervousness/anxiety is gone, and I have more confidence. I also haven't had an anxiety attack or panic attack since I've started. I was admittedly skeptical, but it's been everything I've wanted. For once, I feel like the version of normal I've always wanted."
- T.D.
••••••••••••••••
"When I begin to feel stress and anxiety it usually keeps me from opening my email or whatever I'm working on. After trying the CBD Gum whenever I'm feeling that stress and anxiety … I feel clear minded and confident. The CBD gum doesn't change my perception at all, but rather enhances my confidence and skills to successfully approach my work."
- A.
••••••••••••••••
"Since starting the CBD oil, I have finally been able to get past my anxiety, leave my house, join a gym, and get my work done! My depression is also greatly improved and I have been able to reduce my SSRI from 60mg to 40mg. My life and daily happiness is so much better! Thank you, Susan!"
Update: "I also wanted to let you know that today I gave a talk and several interviews to various news agencies for the press conference at the Carnegie Science Center... Prior to December (CBD oil), that never would have happened, let alone the fun I had this morning talking to everyone and answering questions. Thanks again for saving my life!"
- A.M.
••••••••••••••••
"I have been using CBD oil for about a year now. I have been dealing with Anxiety all my life but now I can say it has been cured. I am thankful every day I tried this. I only take it once or twice a week now. I have not felt anxious for months. Thank you!"
- M.T.
••••••••••••••••
"So, I just wanted you to know that ever since taking the CBD about a month ago, I have felt a MILLION times better. I seriously feel like a whole different person – my anxiety and depression has almost disappeared. Even my family has noticed a difference in my personality. I'm more optimistic and upbeat. It feels so much better to be back to my normal self again. It's amazing what a natural supplement can do!"
- K.S.
••••••••••••••••
"I've been recommending LabNaturals CBD a lot lately. Hope folks are coming to [Murray Avenue Apothecary] (The only place we mention…) We witnessed the calming effects in a dog that hates getting her nails done. Literally usually a 3-person job. We were shocked. The owner works in LA and has used it for calming a stray dog she took in as well. I am going to try it for my own dog's anxiety. Thank You!"
- Dr. B., Veterinarian
••••••••••••••••
"The CBD oil paired with B12, D3 and Magnesium allowed me to taper off Celexa with minimum withdrawal symptoms! Highly recommend to anyone tapering off of SSRI's!"
- M.D.
••••••••••••••••
---
POSTHERPETIC NEURALGIA
"I've been suffering from Postherpetic Neuralgia related to shingles since 2009. From 20011-2017 I took 300mg of gabapentin at night to help ease the pain. Nothing took the pain away completely but I lived with it knowing full well that it could be much worse. I happened upon the Apothecary on my way back from the bank and stopped in at my mother's urging. Always listen to your mom!!! Susan and her staff were so knowledgeable about the product and I immediately felt comfortable buying from them rather than online. Within 24 hours my pain had subsided. Within 48 hours it was completely gone. Six-months later and I'm still pain free and so happy to be done with expensive drugs that have unwanted side effects. Added bonus, with LabNaturals CBD oil, I have noticed deep sleep and my body sure does need that."
- R.A.
---
CROHN'S DISEASE AND GI HEALTH
4/22
"Wednesday night I realized I ran out of doses of my LabNaturalsCBD and LabNaturals Acetyl-Glutathione before bed.
I have IBD (Inflammatory Bowel Disease) and although I have no current GI symptoms, it manifests in my jaw as a thumping dull pain.
Too lazy to go to the kitchen to get a dose I went to sleep without it. The following day (yesterday) I woke up with a medium to dull pain in my jaw and it lasted throughout the day.
Last night I took my normal dose of CBD and glutathione (before sleep) slept well woke up today with zero pain! No dull pain - nothing.—nada!"
- B.M.
••••••••••••••••
"Had the typical start to Crohn's flare up. Joint pain- gut pain- lots of inflammation. After about three or four oral small doses of LabNaturals CBD, all symptoms have disappeared. I would highly recommend this product for people who need help with auto immune inflammation."
- B.M. Optician
••••••••••••••••
"I started using CBD oil this year, I think in Jan or Feb 2018. I had been suffering with constant IBS with diarrhea every day and was threatened by surgery to my large intestine since 2015. I started with 600mg and it helped greatly with pain lessened and less frequency of bowel movements. I felt I needed to increase my dosage and went to 1200mg and it helped tremendously with me following instructions. Now to date I may take it 2-3 times a week and have not seen my GI doctor since last year as I feel and know the results of this fantastic CBD oil. I will continue to use it. Thank you very much. You are a Godsend."
- P.H.
••••••••••••••••
"I felt I was out of hope. Then I came to the Pharmacy. My GI doctor wanted me to go on an immune suppression drug. I wasn't ready to do that. Gradually over the first few weeks my symptoms – which resembled irritable bowel, began to get less and less, and more normal stools have occurred."
- A.
••••••••••••••••
"About 5-7 days after the first does the painful cramping and evacuation of stood improved. I felt better. I had less pain and cramping than I had experienced on and off all day."
- A.
---
MELANOMA
"When diagnosed with a spot of melanoma for the 4th time, I felt it was time to be more proactive about my care. After contacting Susan, we settled on LabNaturals CBD to help with the current cancer and my anxiety. The effect on my mood was almost immediate. After 4 weeks of taking the oil, I went in for surgery on the affected area and was told it looked more like a suspicious mole than cancer. In addition, my scar from surgery is almost undetectable. Thank you to everyone at the Murray Ave Pharmacy. You are literally saving lives."
- J.S.
---
SLEEP
"I have been a lifelong insomniac and have taken sleeping pills for a good part of my adult life (I'm 55). Then I discovered CBD and now I can't tell you the last time I took a sleeping pill. My experience and those of my friends and clients has been that it is relaxing. And relaxation promotes sleep. I just started taking CBD while still taking Ambien. Then I just took less and less Ambien until I didn't take it at all. I've never taken CBD in the morning. I had a client stop self-medicating with alcohol by using CBD in the evenings and other clients say they now can only sleep if they use it…
I honestly hadn't heard of the mental clarity and brain focus component of CBD as everything I've read only talks about sleep, anxiety and pain. I don't work specifically with any Dr. but I do get referrals from Dr."
- S.W.
••••••••••••••••
"I have chronic neck and back pain (old nurse!!) and PTSD that has impaired my sleep. Was sleeping about 2-3 hours a night prior to use of oil. After 1 ½ months I am sleeping 5-8 hours a night and typically about 50% less pain. I am going to continue to see if more relief may be available. Also have not had an ocular migraine for a month and was having 3-4/month"
- A.B.
••••••••••••••••
"I started sleeping after many years of not sleeping. Also noticed I'm more relaxed and less anxiety. I highly recommend CBD Plant Oil – 600mg"
- R.C.
••••••••••••••••
"I have been getting the best sleep of my life. Each night I fall into a deep sleep until my alarm goes off."
••••••••••••••••
"I feel like my overall well-being has improved. Maybe it's because I'm getting truly restful sleep and my body is no longer fighting the pain."
••••••••••••••••
"I feel very calm on this and sleep is better, longer and more restful."
••••••••••••••••
"No more insomnia!"
---
ARTHRITIS
"Pain balm for arthritis in right hand- relief in 10 minutes!"
- G. V.
••••••••••••••••
"The gel tabs help significantly in suppressing joint paint – especially feet and hands. Highly recommend!"
- E. C.
••••••••••••••••

"The CBD oil has greatly reduced my Rheumatoid Arthritis flare-ups! In just a few short weeks, I was already experiencing positive effects – less pain, less discomfort and better sleeping habits."
J. M.
••••••••••••••••
"The cream helps a lot with the arthritis and the CBD oil helps with the pain of pancreatitis. It also helps me sleep better. This is a great product."
-D.K.
---
TICS
"[John] had tics and was being treated by an occupational therapist but still had tics. When I saw the conditions treated by CBD, I asked my sister (his mom) if I could buy it to try. We gave him the oil and no longer qualifies for therapy but is anxiety-free with regular use."
- C.J.
---
MENOPAUSAL SYMPTOMS AND SLEEP DISTURBANCE
"CBD has been extremely helpful with the sleep disruption I was experiencing as a result of my hot flashes. I feel much more well rested and it has helped me get the relief I so badly needed."
- M.J.
---
PETS
8/22/22
"The CBD and Ralph's Immunity/Inflammation Formula have worked well for Cali. I'm now giving her ½ dose of each and she's back to her old self with running, hopping up on the couch (or garden bench ), taking walks…She still shows signs of a 12-year old English Springer Spaniel, but is enjoying life so much more. Cali says thank you!
Thank you, Susan."
- L.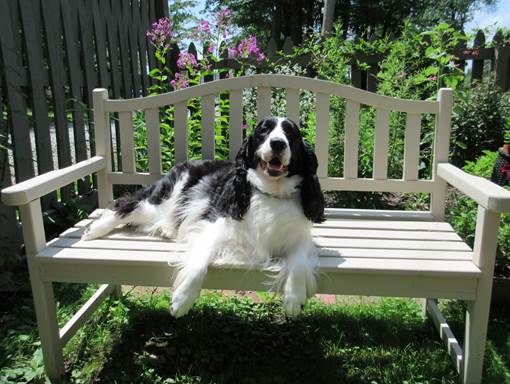 ••••••••••••••••
"(I) started using this product (Lab Naturals 1200mg CBD Oil) several weeks ago on our seizure dog. The traditional meds made him very fatigued, and sleepy. With the CBD oil, we have found him to be more alert, and able to join in family activities.
On the arthritis dogs – I still see some limping, but not nearly as much. I'm hopeful that with continued use, the more relief will be had."
- L.P.
••••••••••••••••
"I have been treating my cat with CBD oil from (LabNaturals) for one year this month, after genuinely not expecting him to make It through last year. I credit his livelihood to the combination of CBD oil daily and prednisone every other day. As an added bonus, all of the staff are always extremely friendly, energetic, and helpful. I'm so grateful to them, their products, and their service (and smiling faces)!
- T.C.
••••••••••••••••
"CBD has helped my dog Darby immensely. She used to hobble up the stairs slowly because of arthritis and this is no longer an issue. I get told all the time that no one can believe she is 11 years old because she is so spry and energetic – CBD from Murray Avenue Apothecary (LabNaturals) is the reason. Thank you!"
- C.N.
••••••••••••••••
"I have been giving the CBD oil since the beginning of Jan 2019....and the sparkle did come back, almost immediately. Hudson (10 years which is old for a Flat Coat) is simply more at ease. He can still slip around unable to rise in the morning but most of the 'crying and trying' is gone. The groans seem to be more a communication of satisfaction and once in a while he'll jump up; until now he was not even bothering but we can see he wants to! Magnificent! ...Thank you, Susan, for working out the dosage. And now...what can it do for me!"
- M.
••••••••••••••••
"We adopted Petey on May 25th, 2018. On July 5th Petey had a grand mal seizure. Not wanting to give him phenobarbital, we found that frankincense and lemongrass oils rubbed into his paws helped ease the seizure, as did a cold pack on his spine. As a cancer patient, I had some CBD oil and used it as a base for the oils. On Oct 31st, Petey had a seizure. Knowing that CBD given orally has stopped seizures in humans, I called to ask Susan Merenstein about CBD for a dog. She worked out the dosage. Petey has been on CBD orally since Nov 2, 2018 and has had only ONE very mild seizure. AND, his "shaking" has very nearly stopped. I am ever so thankful for having a natural way to stop Petey's seizures."
- P.F.
••••••••••••••••
"My wonderful dog Moe is thirteen years old and has arthritis in his hips. He weighs 125 lbs. and it has been very difficult for him to get up. My vet recommended CBD oil as a last treatment. In a week's time he was able to get up and down so much easier and he just looks happier and less stressed. We are so happy for him and because of the CBD oil his life has been extended!"
- S.K.
••••••••••••••••
"Oliver is 15 years old and has arthritis. Within 2 weeks of using CBD there was a noticeable difference in his energy and movement. Fast-forward 6 months and Oliver continues to improve and has less anxiety too. CBD has been a life preserver for my sweet pup!"
- S.M.
••••••••••••••••
"Saxon gained back his weight from having an infection and he is walking better and back to jumping a little. He is 14 years old and seems to be getting younger. We hear all the time how great he looks when we take him for walks. We highly recommend CBD oil. Thanks!"
- T.W.
••••••••••••••••
Update: "Hardy loves getting packages in the mail, he was wagging his tail and sat so nicely for his CBD treat to get opened! Thanks again, we are so thankful to have found something that makes a noticeable difference in his anxiety."
– C.F.
••••••••••••••••
"Our Bullmastiff/German Shepherd rescue, Hardy, came to us with a host of lovable quirks, but his anxiety made it difficult for him to enjoy life to the fullest. We tried an expensive prescription separation anxiety medication, but the results were just fair. We switched to LabNaturals CBD and it has made a world of difference! He no longer anxiously follows us from room to room or paces around our home, we've been able to trim his nails, and he is overall a more relaxed and happier dog. What I appreciate most is that he does not seem "sedated," his fun and sweet personality still shines through. Using LabNaturals' product has allowed us to get Hardy's anxiety level diminished to the point of being able to start working on the behavioral modification techniques needed to treat the root of his anxious processes."
"CBD has helped my dog Darby immensely. She used to hobble up the stairs slowly because of arthritis and this is no longer an issue. I get told all of the time that no one can believe she is 11 years old because she is so spry and energetic – CBD from Murray Avenue Apothecary is the reason. Thank you!
- C.N.
••••••••••••••••
"Just got my second bottle for my 10-year-old smooth collie who has degenerative myelopathy and the host of symptoms that can encompass that diagnosis. The CBD Oil has helped decrease her cough and the anxiety that comes with that. She seems more peaceful, more relaxed. I think it has helped her arthritis pain as well. If it can give us some more time together, then I'm a fan."
- L.D.
•••••••••••••••
11/20/20
"My dog Mouse is a nearly 11-year-old Newfoundland mix - he's a big dog who we adopted at about a year old from a shelter. We learned a few years ago that he was having hip dysplasia and arthritis issues and we began to have frequent emergency vet visits because he had injured himself and couldn't put weight on one leg or another. By December 2019, I was beginning to fear that his quality of life was becoming very impaired as just getting on and off the couch was causing him great pain. In January 2020, I visited Murray Ave Apothecary and got Mouse started on daily CBD. The improvement was dramatic! He had always been taking an NSAID in the morning, but by evening he would seem to be in pain again. I started giving him his CBD oil in his dinner and the painful evenings stopped right away. His hips no longer "go out" if he gets off the couch wrong and he's able to do stairs again! An unexpected bonus was that he has bad skin and allergies and we had our least itchy summer ever this year - I think the CBD helped with that as well!"
- M.W.
•••••••••••••••
"I just want to thank all of you at MAA for being so wonderful, energetic and helpful to me and my patients. Oh, and we are Loving the CBD... Good feedback so far…Anxiety ...canine cognitive dysfunction…traveling…
Thanks again – you all are so wonderful!"
– Dr. Missy Battaglia DVM, Vet to Pet Veterinarian
---
SCOLIOSIS
"First tried CBD oil last fall for pain and inflammation in the muscles of my back. After taking for several weeks, the pain lessened tremendously. After several months on the CBD oil, I wondered if it was responsible for the lessening of pain. I weaned myself off, or tried to and immediately realized how much it had been helping me. I will continue taking faithfully because it is helping so much. Thankful it is available."
- A.
---
VAGINISMUS
(application: using under tongue + topically – rubbed into vagina. 0.25ml x 1200)

"Pelvic floor spasms for ten years. 2 rounds of intensive long-term rehabilitation, as needed (..prescription muscle relaxers) and nothing worked. This all began after my 2nd C-section. One month using CBD, spasms are nearly non-existent! "

(using under tongue + topically – rubbed into vagina. 0.25ml x 1200)
- A.
---
LabNaturals CBD | Murray Avenue Apothecary
"The people at Murray Avenue Apothecary are incredibly helpful. A year ago, when I was new to the CBD world, they took the time to answer all of my questions and to help me to choose the best products for my specific needs. I'm so blessed to have such a high-quality provider right in my neighborhood!"
- A.K.
••••••••••••••••
"Thanks so much for contacting me about my duplicate online orders. You and your staff have always been a pleasure to work with and I will continue buying my CBD from you because I know you provide quality products and service to your customers. Thank you again!"
- J.S.
••••••••••••••••
"I have benefited tremendously from Susan's guidance, care, and attention. She created the perfect prescription for me and I feel much better – everyone at the apothecary is knowledgeable and king. I enjoy picking up my script."
- H.H.
••••••••••••••••
"We from CBDoilArticles.com tried out a LOT of CBD brands. Over the past couple of months, we also tried the CBD oil drops and capsules of LabNaturals. The effects of these product were truly amazing, LabNaturals is definitely one of th